Christine Gregory Campos Speaks to Online Marketing Best Practices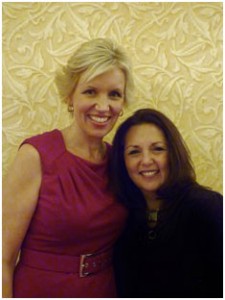 Christine Gregory Campos of socialmediats spoke along with Mari Smith and other top level professional online, social & mobile marketers, at the Big Social Summit 2012 in Las Vegas, October 26th & 27th, this year.
A gathering of online marketing, social & mobile professionals were there to identify and discuss current and upcoming future marketing trends.  Christine spoke on the desperate need to help business owners understand the process involved in marketing today, and the benefit that  would be achieve by identifying  online marketing best practices.  Christine has over 25 years of experience in technology; in the health care and real estate fields. She fully realizes the intrinsic value of best practices. 
Christine clearly identified 'the why' many companies are truly confounded about the "what and how" of online, social & mobile marketing today.  Simply stated, technology and marketing have collided.  The process of being able to decipher the truth, from the myths and misinformation currently circulating, has become almost impossible for the business owner to achieve by themselves. 
Setting up and clearly identifying "best practices" can readily help the average business owner or CEO understand the core components and processes required in successful online, social & mobile marketing.
Christine began the process with a call to action to her peers: To identify and develop best practices of online, social & mobile marketing.  Her message was well received. This statement by Kevin Lane Skarritt of Flock Marketing said "It is our obligation to business owners and the marketplace to help clear up the myths and misinformation that abounds about marketing today" speaks to this end.
Christine is now in the process of working with other professional online, social media and mobile marketers in efforts to develop ways of establishing best practices.  The ultimate goal of this process is to create a communication vehicle to help business owners get a clear cut understanding about marketing today.