The Real Secrets of Social Media Success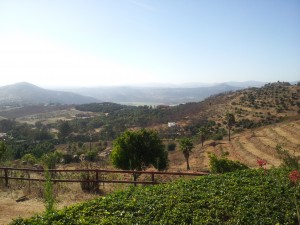 As I return from an incredible 4 day trip from San Diego California, where I was honored to have the experience to meet my mentor, Mari Smith, as well as our fabulous VIP group, Kelly Aguliar, Melone Dodaro, Dawn Doherty, Lance Joe, Laren McMullen, (my great roomy), THE Kevin K. Lau, Kathi Rabil, Julia Senesac, Alan & Lani Voivod, Kay Walten, Debbie White, Carolyn Wilson (our resident Ausie) and Mari's fabulous assistants, Lori Westbay and Susan Majoy, I am reflecting on the wonderful events and information I received throughout the process.
As I try to encapsulate into words all I learned during these last four days, I cannot even think of where to begin. Mari's vision and direction of this weekend reflected her true gifts.
I could give you a line by line description of the events we experienced this weekend, however, my friends Alan and Lani Voivod have already done so eloquently on their blog at Epiphanies Inc.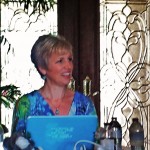 The message I have chosen to add is focused on Mari's approach to our experience. As we gathered as a group, began growing our relationships, there was an almost indescribable element that began to form. Business was shared, openly sharing our knowledge and strengths, furthering the good of the whole. People sharing technical knowledge, creative knowledge, years of knowledge of sales, the list of sharing was endless. I felt like a sponge soaking up information, learning new perspectives and information that I could then bring back to my corner of the world, and share with my community.
Mari could have chosen a traditional lecture style learning environment, which I think most of us may have expected. Instead she chose to use this opportunity to Mastermind together, allowing a natural flow of the process. Allowing the moments to be, instead of forcing them into some single idea of what they should be.
So what is THE "best" social media secret? People! It was the people who participated in this weekend that supplied its power and strength. So it is the people and the energy in these people that make Social Media powerful. Directing your social media efforts to be genuine, offer true value and be dedicated to the people you serve is the best way any one can use this platform. Branch out and connect with other people. Social Media removes the geographical boundaries and provides the stage to truly serve and join together. Thank you for joining me today. Thank you Mari for the lessons you taught by your vision. Thank you to all who shared with us on this retreat. –Many Blessings to all!
Last 5 posts in Social Media