Are you Mobile Ready?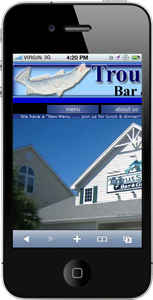 If you think your company can afford NOT to have a mobile optimized website, check out some of these statistics:
By 2013 more people will use mobile phones to access the internet than PCs.
Mobile searches have grown 400% since 2010.
There will be one mobile device for every person on earth by 2015.
71% of users expect a mobile site to load as fast as a desktop site.
60% of users expect mobile sites to load in three seconds or less.
78% will retry two times or less if it does not load initially.
57% will no recommend a business with a bad mobile site.
40% have turned to a competitors site after a bad mobile experience.
95% of smartphone users searched for local information.
61% of users call a business after searching and 59% visit the location.
90% of these people act within 24 hours.
81% of users prefer mobile sites to apps when comparing prices.
79% prefer mobile sites for product reviews.
63% prefer them for purchasing.
70% of mobile users have compared product prices on their phones.
65% have read product reviews on their phones.
50% of mobile searches lead to purchase.
Still think you don't really need an optimized mobile website? Contact us today to find out more about what is a fully optimized mobile site.
Sources: Gartner, 2010; Google Mobile Optimization Webinar, 2011; Cisco, 2011
Last 5 posts in Front Page