Tools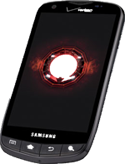 Owning a Blackberry Mobile Smart Phone for many years, I was hesitant to switch to an Android platform, but really knew I needed to change to be able to effectively manage all my business communications, including social media interactions such as Facebook, LinkedIn, Twitter and more.
The problem: Blackberry was a great platform to manage my emails, as it synched seamlessly with Microsoft Outlook, both to my phone and my desktop. While I could write this article about using Outlook, it really comes down to personal choice. Outlook provides certain features that were very important to me, and I was not willing to sacrifice those features.
Switching to an Android would afford me up-to-date smart phone technology where access to social media sites would be a more pleasant user experience. Unfortunately, every time I called tech support of my wireless provider regarding these upgrade considerations, I got different answers as to how I could keep my Outlook, and have my phone and desktop in synch.
One day in July, while visiting my mom, I dropped my Blackberry and smashed the front of the screen. It was a Storm II, a complete touch screen. The contract on the phone had expired quite some time ago, and I knew I was faced with a decision. As I continue to build a social media business, providing strategies and implementation for clients, I really knew I needed to make the switch, and so, blindly, but with much caution, I made the switch.
It took almost two months to resolve my email synching issues, but thanks to Rackspace, and specifically Mike Hernandez and Yolanda Hernandez, I have finally arrived. (WOO HOO!!)
Solely through my own research, what I eventually learned after purchasing my Samsung Charge, was that the only way I could keep Outlook, and have my phone and desktop in synch, was by using Microsoft Hosted Exchange. What the heck is that? It's a server version of Microsoft Outlook –which means it must be hosted. Hmm, I was faced with another problem and expense to evaluate.
Again, based on effectively running my social media and online marketing business, I decided to invest with a very well known provider, and purchased Outlook Exchange Hosting based solely on cost. They were less expensive than another choice. What a mistake!!! I never did get to a technician who could solve the mismanaged installation issues.
Rackspace to the resolution! WOW!!! is all I can say. Last week, I went through a second email installation switching from my original Outlook Exchange hosting provider to Rackspace. The professionalism and quality of service I received during this process is truly a rare experience in the technology industry.
Last Tuesday, I contacted Rackspace. My first technician helped me set up my account online, and then passed me to an installation specialist, Yolonda Hernandez. My original installation was SUCH a mess, so the first thing Yolonda helped me work through was some of the basic set up to insure this installation was clean. Due to time constraints, it was necessary for her to pass me to Mike Hernandez.
Mike provided top of the line, excellent service! He truly did an outstanding job in helping get my Outlook to function properly. I had several technical interferences with Outlook 2010 working properly with my desktop Windows 7 installation.
Mike's in-depth knowledge of the Microsoft products was the key, because some of the issues I faced were with Microsoft security and user account permissions. Mike worked with me step by step, and never gave up, nor did he try to shift the cause of the problem to my Windows 7 desktop installation. He persisted, and the combination of his efforts and knowledge have resulted in a very successful implementation! THANK YOU MIKE!
I have several years of technology experience, and have worked with the technical support of many varying companies over the years. The experience I have had with Rackspace, thanks to Mike and Yolanda, has been truly an outstanding user experience.
I recommend Rackspace to anyone who is considering purchasing Outlook Hosted Exchange Services. Professionalism and knowledge, when combined, are powerful tools a company can employ to leverage themselves in their industry. Rackspace has apparently attracted the talent, and so while they may be a bit more expensive in comparison to other programs, the service they provide far outweighs the value of the savings.
Thanks Mike & , now I can get back to my business, and have finally made the long dreaded phone upgrade necessary for my business communications! -Many Blessings