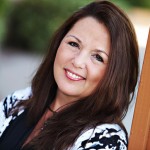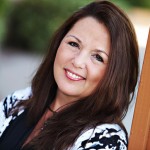 Often I am asked, well what can I really expect from a social media effort? There is an investment of time and/or money, so how does social media monetize. What is the ROI (return on investment) for participating in social media?
Faced with this question, I will often ask, 'What is the loss to your company for NOT doing social media?' Social Media is a new media that has made its way into the main business sector. Larger companies are participating in engagement. The reason is they realize the potential:
"If you want an example of the power of social media, consider this: Starbucks gets 1.8 million visitors to their web site every month, Coca Cola some 270,000. By contrast, their Facebook pages get 19.4 million and 22.5 million respectively, just about 10 times the traffic. And every one of those people has given those companies permission to give them updates about their company, products and services." –wallstreetjournal.com Warren Whitlock
The truth about Social Media is it is a platform to build awareness of your company's brand. So what does that mean? Let's think…How many brands of potato chips do you think exist? Well the truth is, only the ones that come to your mind. The truth is that there are over 80 brands of potato chips, but if you only know three or four, then the others really don't exist. So Social Media helps your brand become a house hold name.
Social Media gives your brand an opportunity to engage. It is a platform to listen to your customers. Many companies utilize social media to manage their customer relations. It is so vital to your brand to be listening to the online chatter. Listening is truly the first and most important step of engaging in social media. So many brands are managing their custom service relations via social media. Today, the consumer has a louder voice than ever. Why? Because they have a viable platform to be heard…Social Media. Gone are the days of having to write to Eyewitness News 7 on Your Side or Oprah. All one really has to do to be heard is to do is make a post about a complaint of a service. I have witnessed this first hand on Facebook. A negative comment about a company could cause so much brand damage, that can literally turn off an entire sector or target market.
Social Media can grow a global presence. When you realize the statistics of a Facebook Active User or the statistics of participation of countries and sectors on LinkedIn and Twitter, you can quickly realize how your brand's name can grow in recognition. Even if your market it not global, familiarity will never hurt your brand.
So Social Media is NOT a magic bullet. You may not see a dollar to dollar conversion. Social Media is an investment in your brand, much like any other advertising. Social Media is marketing, and so it properly belongs in the marketing budget! –Many Blessings to all!