Thank you for your payment.
Your Transaction Has Now Been Processed
Note: Thank you for your payment. Your transaction has been completed, and a receipt for your purchase has been emailed to you. You may log into your account at Paypal to view details of this transaction.
We are honored to have you as part of our client family.
Each business is as unique as it's owner. We are looking forward to working with you to develop and build your online marketing presence.
What's next?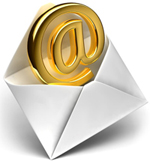 We would like to add you to our VIP list. This list is exclusive to our clients where we will keep you up to date on changes on marketing from Google to Facebook to Local SEO and Reputation marketing. Change is happening every day and we keep an ear on the trends and help you stay up to date.
Please fill in the information below so we can add you to our VIP list. Then watch your email. Please make sure to add us as a trusted source of email.