Consulting
How Effective are Your Marketing Efforts?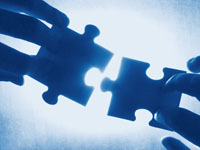 Serious minded businesses understand that having an online presence is more than just having a website and home grown Facebook page.
If you are looking to grow your company's bottom line by building your audience to increase your sales, having a marketing strategy is key to moving that vision into reality.
Marketing strategies involve several moving pieces. Today, traditional marketing methods are no longer effective. The onset of social media has changed the market place forever.
Today, the peers of a business are what helps build the company brand. Knowing how to strategically build that audience is one of the puzzle pieces in the overall strategy. Have you considered the following?
Have you identified your marketing objective?
Has your business considered using its online assets to their maximum potential?
Does your current marketing efforts attract more clients than your business can handle?
Are you just rolling the dice and gambling with your marketing budget?
Does your marketing objective join online and offline efforts?
socialmediats provides businesses with customized marketing blueprints for online and social media marketing success. Some of our consulting services include
Measure the Effectiveness of Existing Online Marketing Presence
Blueprinted Marketing Strategies
Social Media Policy Creation
Contact us today and start with an a professional review of your company's current online presence one of the keys to your successful marketing strategy. Add in the blueprinted roadmap to help grow your business.